Best Kept Secret in Oklahoma City: Acoustic Wednesdays with
Cooper and Shaw
by Dara Thompson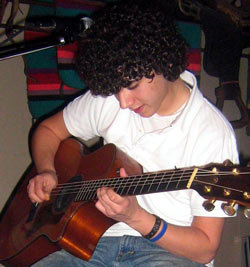 Mark your calendars now. On the last Wednesday of every month, you have plans! The Wormy Dog Saloon in Oklahoma City has revived their acoustic Wednesday nights, and numerous singers/songwriters have brought their unplugged shows to town. But, the only show that has a recurrent spot on the Dog's schedule is the unparalleled duo of Johnny Cooper and Cody Shaw.
To see these young men perform with their full bands is always a show to remember, but to see these two perform acoustically is simply nothing short of awe-inspiring! Johnny and Cody bring both intensity and levity to the stage; entertaining the crowd with not only their beloved original songs, but also covering some of the music that has inspired their musical paths as well. Each show boasts a great crowd, for a weeknight in OKC, and considering tickets are only $5 at the door, you get a double dose of acoustic music for your money!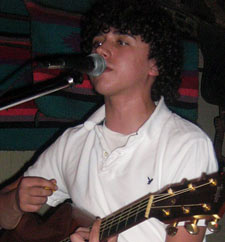 You never know what might happen when Johnny and Cody take the stage; you just might hear your favorite dance club song performed Texas acoustic style! These young men are just at the beginning of what are certain to be highly successful careers, so come on out and see what all the buzz is about! Get out and support your local live music! If you happen to be in the Oklahoma City area on a Wednesday night, come on by and check out the Wormy Dog's Acoustic Wednesdays, and if you are lucky, Johnny Cooper and Cody Shaw will be taking the stage for a night of acoustic music that you will never forget!

You can contact our TMT writers from our contact page.