A Night with Jordan Mycoskie
by B.K. Smith; photos uncredited from myspace.com/jordanmycoskie
(November 2007)
A guy walks into a bar…
While being the opening line to many colorful jokes, this particular line is the reason Fort Worth-based artist Jordan Mycoskie is a songwriter. The 26-year-old musician had a regular gig in the Fort Worth Stockyards when a man came in with an extraordinary claim.
What followed was arguably Mycoskie's best known song – The Son of Johnny Horton.
But the saga of the Southern Methodist University grad starts where much of his career began – The legendary White Elephant Saloon.
• • •

"Tonight is going to be a good night."
Mycoskie smiles. He's underestimating a little on this early-March evening. It's going to be a good year for him. On the heels of releasing his 3rd independent album The Exchange Sessions, he has a steady gig at White Elephant Saloon and was married in July of this year.
But, tonight is special. It's Kurt South's birthday. Lots of shots will be purchased, someone brought a birthday cake and everyone seems to be in a festive mood, possibly because the weather is starting to warm up and the 65-degree breeze is blowing in through the front door.
It's a diverse crowd at the Elephant, which is nothing new to residents of Cowtown: A 20-something guy in a replica Polk High School jersey is sitting amongst some friends of the two musicians, offering handshakes and light-hearted stabs before the performance. Two gentlemen from Belgium sit at the back of the room near the pool tables. They are visiting as part of a helicopter training course at Lockheed Martin. "We'll see what happens tonight," one says. "They look like a fun pair of guys."
Through the smoke and lights there are 17 people at the bar, seemingly all wanting to purchase drinks at once. There are gorgeous girls everywhere, mostly with over-protective dates. Two gentlemen – both in suits – are watching stone-faced as they prance around the room. One is drinking Crown Royal and Coke; the other is drinking water. Curiosity finally set in.
"Yes, I'm his bodyguard," the 6'4", I-weigh-more-than-you-so-back-off-man says. "That's all you need to know." No more questions were needed.
The chalk board hanging behind the bar still has "Saturday, March 3rd – Tommy Alverson" written in dual-color chalk. But, tonight belongs to South and Mycoskie.
Jordan opens with "The Son of Johnny Horton".
Wearing a brown, pearl-snap shirt, a pair of faded jeans that are a couple of inches too long and brown slip on boots, Mycoskie sounds like he is singing for Horton himself. Every word is direct and exact as he takes on a very serious nature. He delivers every word with a purpose.
"The Elephant is a different deal," he says. "The crowd there just makes every performance good. It's a great place to be a singer."
Johnny Horton would agree.
• • •

With hits like The Battle of New Orleans, Sink the Bismark and North to Alaska, Los Angeles-born Johnny Horton made a name for himself with his so-called "saga songs". Horton was raised in the east Texas town of Rusk, home of the Texas State Railroad, Jim Hogg Park and the nation's largest footbridge that was built in 1861. After some time in college and travels to California and Alaska, Horton came back to the Lone Star State and won a talent contest hosted by then-radio announcer Jim Reeves. He would later star in the Louisiana Hayride, an attraction he would remain a member of until his death in 1960.
Horton, 35, was killed instantly when a drunk driver hit him head on in Milano, along Highway 79. He left behind his wife, two daughters and a step-daughter. There is no mention of a son.
• • •

Inside the White Elephant Saloon, hundreds of cowboy hats hang from the walls and ceiling. Stars such as Roy Clark, Leon Rausch, Gary P. Nunn, Ray Wylie Hubbard and Jack Ingram have their head wear displayed prominently. There's a weathered hat from rodeo champion Jim Shoulders and a section of hats from Tarrant County Law Enforcement, which have neither bull-horn marks nor bullet holes.
In 2004, Mycoskie was preparing for his gig at the White Elephant with good friend and fellow artist Kurt South. They were standing on the square, platform stage that sits just inside the entrance, admiring their hats – Mycoskie's is situated between South's and an emergency light.
A scruffy, malnourished man walked in with a six-tooth smile and an acoustic guitar that had no strings. He claimed to be the son of Johnny Horton.
"He basically told me the song," Mycoskie said. Although he knew that Horton did not have a son on record, Mycoskie listened to the detailed descriptions the stranger gave of his childhood, home life and recollections of Horton. The man even recalled that Horton won a Grammy Hall of Fame Award for New Orleans and that the song was on the Recording Industry Association of America's list of Songs of the Century.
Still, Horton's life was well publicized so the thought of the media completely overlooking that the artist had a son seems far-fetched to say the least.
"Part of me doesn't ever want to find out if he really was Johnny Horton's son," Mycoskie said. He looked at the floor and enjoyed a small laugh.
• • •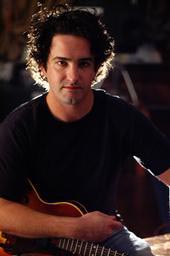 Jordan's mom – the very lively Sally Mycoskie – is one of his biggest fans, as most moms are. She views her son as an "old soul" who is bringing the art of storytelling to the generation of today.
"We were shocked," Sally said about one of the first live performances she was able to witness. "I had no idea he had it in him."
Sally had all but given up on the idea of Jordan being a musician. His father and fellow SMU alum, Cliff, had a band and Sally was also known to bust out a rendition of any song you know. Jordan had shown a twinkle of the talent when he was 4 years old, performing with his cousin on video in a makeshift concert in the family's living room. But, the interest faded quickly.
It wasn't until Jordan's accident that he began to play guitar.
Jordan was at a clay shoot when his 12-gauge shotgun unexpectedly went off while resting near his foot. The hallux on his right foot, which is the big toe to most folks, was shot off, ending his tenure with the Lamar High School football team and paving his new career path.
"I had nothing to do but sit with my leg propped up," Mycoskie said. "I got tired of watching Oprah so I picked up a guitar."
Sally, who is no stranger to surgeries with a back surgery and a knee replacement within the last eight months, was ecstatic about her son's regenerated interest in music. "I was so happy. The first song I heard him sing, I cried," she said.
• • •

There's definitely light-heartedness when it comes to Mycoskie and it comes through in his songs.
Riley James Lionheart is a song about a grave digger. Airports and Ferris Wheels, even though his mom believes the song is about a hooker, is actually about a friend who did Jordan wrong and never apologized. Even with a serious undertone, the fun part of Mycoskie still comes out.
And, of course, there is a tune simply called "Chicken for Dinner".
"Don't read anything more into that song," he said. "It's about having chicken for dinner. There's no underlying plot."
There's also his catchy, sing-along song titled "I Don't Do Covers," a ballad about an artist who struggles to do his own music and not the hits of today's radio.
The chorus surprised at least one person – his mom.
Now one of his crowd's favorite tunes, the chorus plays:
I don't take requests/I don't do covers
I love that you are here/And I love my mother
The crowd, singing after each line, adds its own spin:
Yes you do/All the time
No you don't/She's hot
"Oh my gosh. I had no idea they were saying that," Sally said, laughing almost embarrassingly at the notion that 20-something-year-old college boys are putting her on a pedestal. "I've always just given a big Texas 'Yee Haw' after he sings that line. I guess I never listened."

• • •

Mycoskie's studio sits on the third floor of a building on Stockyards Exchange in Fort Worth. It's nothing to write home about but it is where he does a majority of his song writing.
On a Signature 510-D. That's a typewriter for those old enough to remember what a typewriter is.
"I bought that at a thrift store and have had it for years," Mycoskie said. "I use it all of the time. It's been good to me."
His friends have jotted down messages in Sharpie on the base; others have drawn pictures right above the keys, but the typewriter is trusty and solid.
Clack, clack, clack…
"I wish everything was as good as this old thing," he says.
• • •

One thing that is as good is his wife, Lori. The 26-year-old native of Cookville, TN is now a 4th grade school teacher at Hughes Elementary in the Northwest ISD. She's also a homeowner and has recruited her parents to move from the Volunteer State. Lori is also the rock that Mycoskie leans on.
"She's broken up with me so many times," he said. "And I'm sure I deserved every one of them."
Things haven't always been rosy. At 22, the age where most men are just getting comfortable with the fact that they know everything, Mycoskie had come to a realization: He thought his-then girlfriend was holding him back from his musical career.
"Boy, was I wrong about that," he laughs. Reluctant to admit he couldn't have been more wrong about his prior epiphany, Mycoskie instead thanks forces from above that he didn't listen when his mind told him to let Lori go. So does good 'ol Mom.
"We prayed for a wonderful daughter-in-law," Sally said. "We love her in every way. There was a time that Jordan wondered how he could continue music and a relationship at the same time but Lori stuck with him and proved to him that she was there, through thick and thin."
"Then, I thought she might be holding me back," he said. "But now, I know she saved my life. She's an inspiration to her family, to the kids she teaches and to me."
So much so that he penned a song with the lyrics "Wish I was in Fort Worth kissing you." It's minor tribute to his bride-to-be, just like a lot of his songs written since the two paired up have been.

• • •

Mycoskie's plan is similar to any other working class dog in the industry – to keep making records and selling them.
"Every six months, I can tell that I've progressed," he says. "But it is painstaking to get into new markets." In six more months, it will be a little easier because his wedding will two months past and his future will be wide open with possibility.
"If I can play every day for the rest of my life," he said. "That would be the perfect plan."

You can contact our TMT writers from our contact page.